Christian, a kid inventor, is always coming up with new ideas and inventing things around the house. Inspired by Kickstarter campaigns that his dad has funded like 3Doodler and CircuitScribe, he set out to develop his own creation when he was just 10 years old: Greet‑o‑matic®.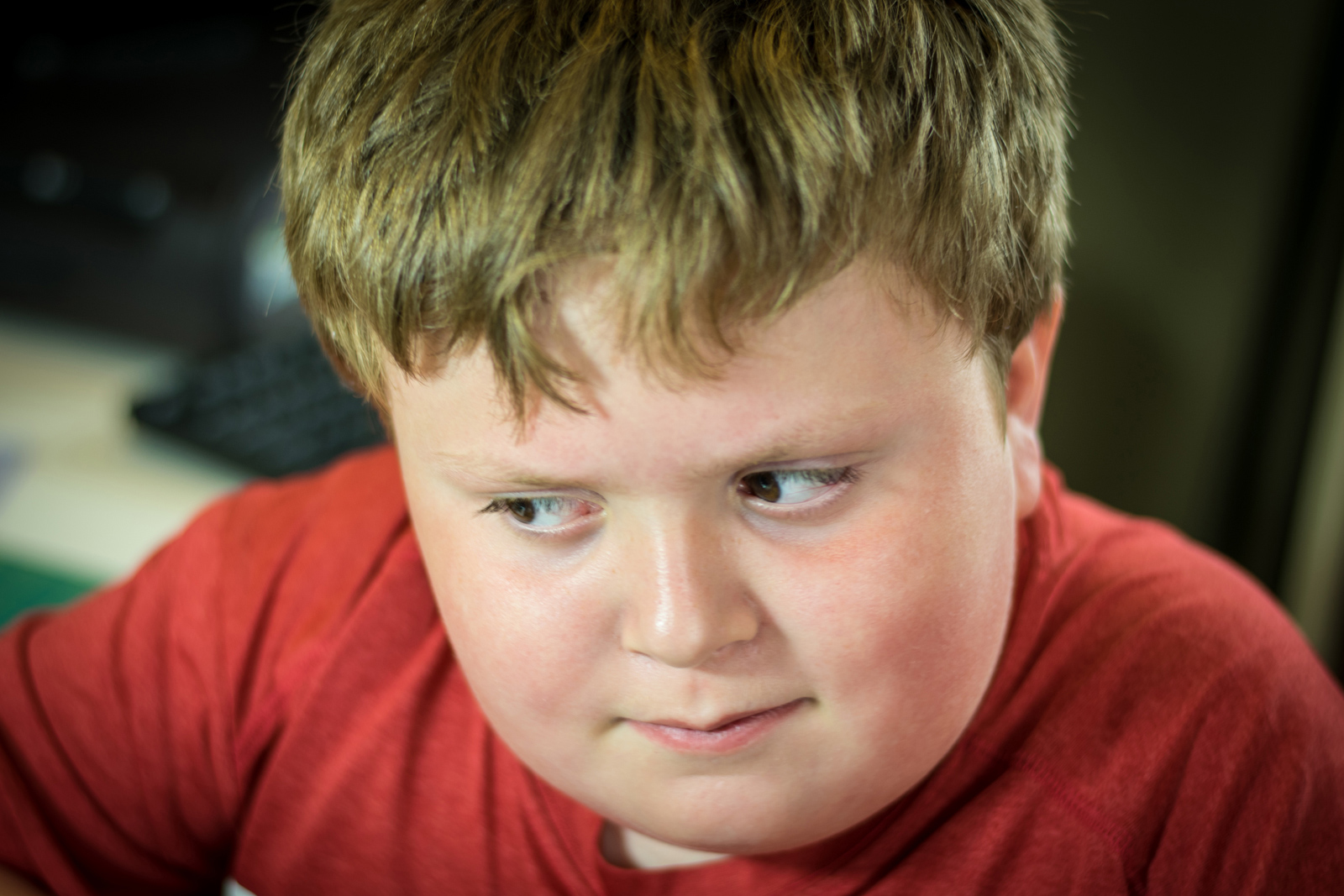 Greet-o-matic® is purely Christian's idea, and he is involved in all aspects – from the design of the product to the marketing, and everything in-between. Even the package and this website was influenced, checked, and approved by him. His dad serves to help guide him and brings experience to the table teaching Christian valuable lessons about business, marketing, research and work ethics. Together,
with the help of their supporters
, they fully-designed the product, ran a successful Kickstarter campaign and sold the product online.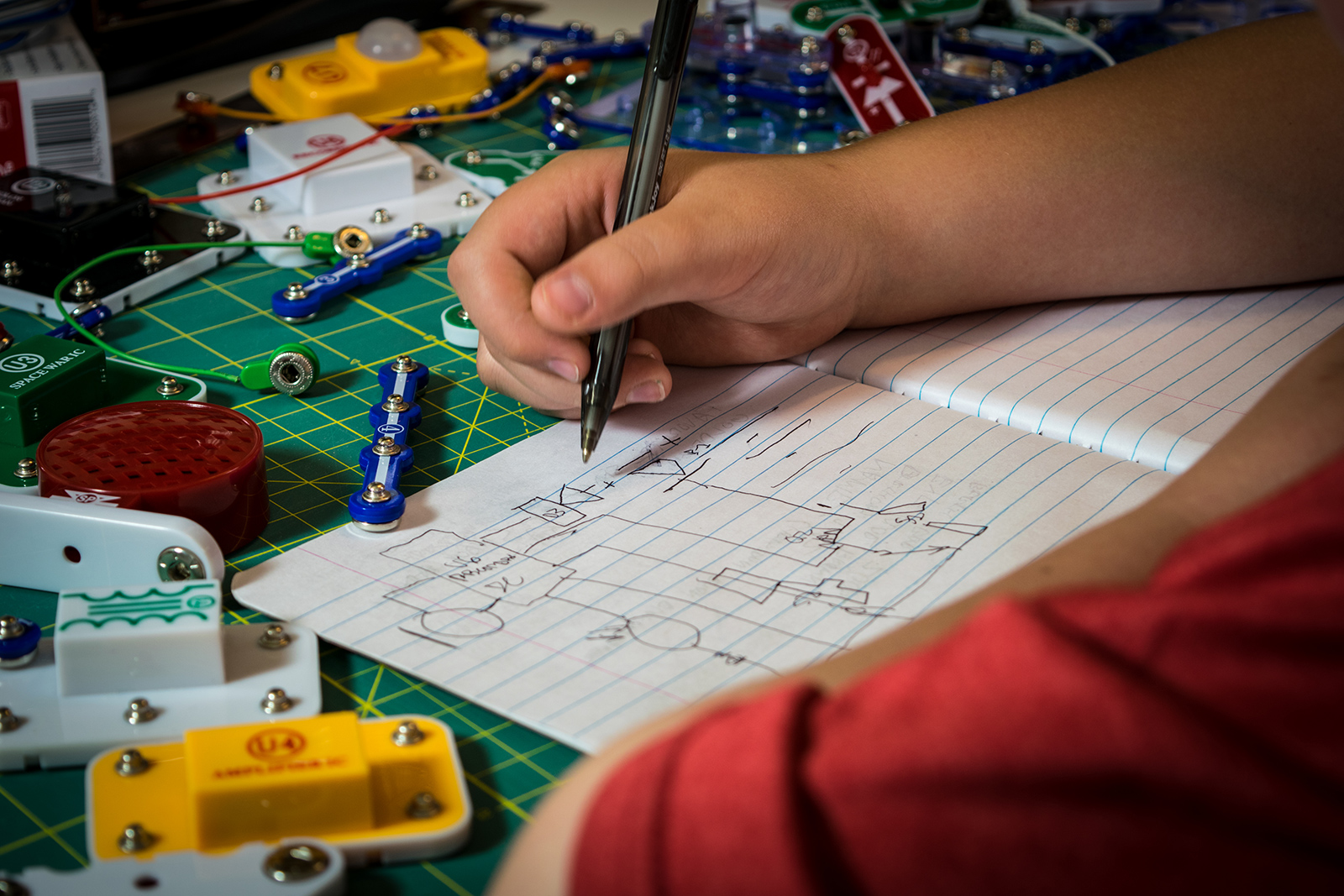 Christian is passionate about his creation and has been very methodical since its inception. He drew a schematic for his circuit and built a proof-of-concept using Elenco Snap Circuits.¹ If you compared his original sketches to the prototypes, you'd find that they're extremely similar. In fact, the final product even uses 3 button-cell batteries to generate 4.5 volts as he drew in the schematic!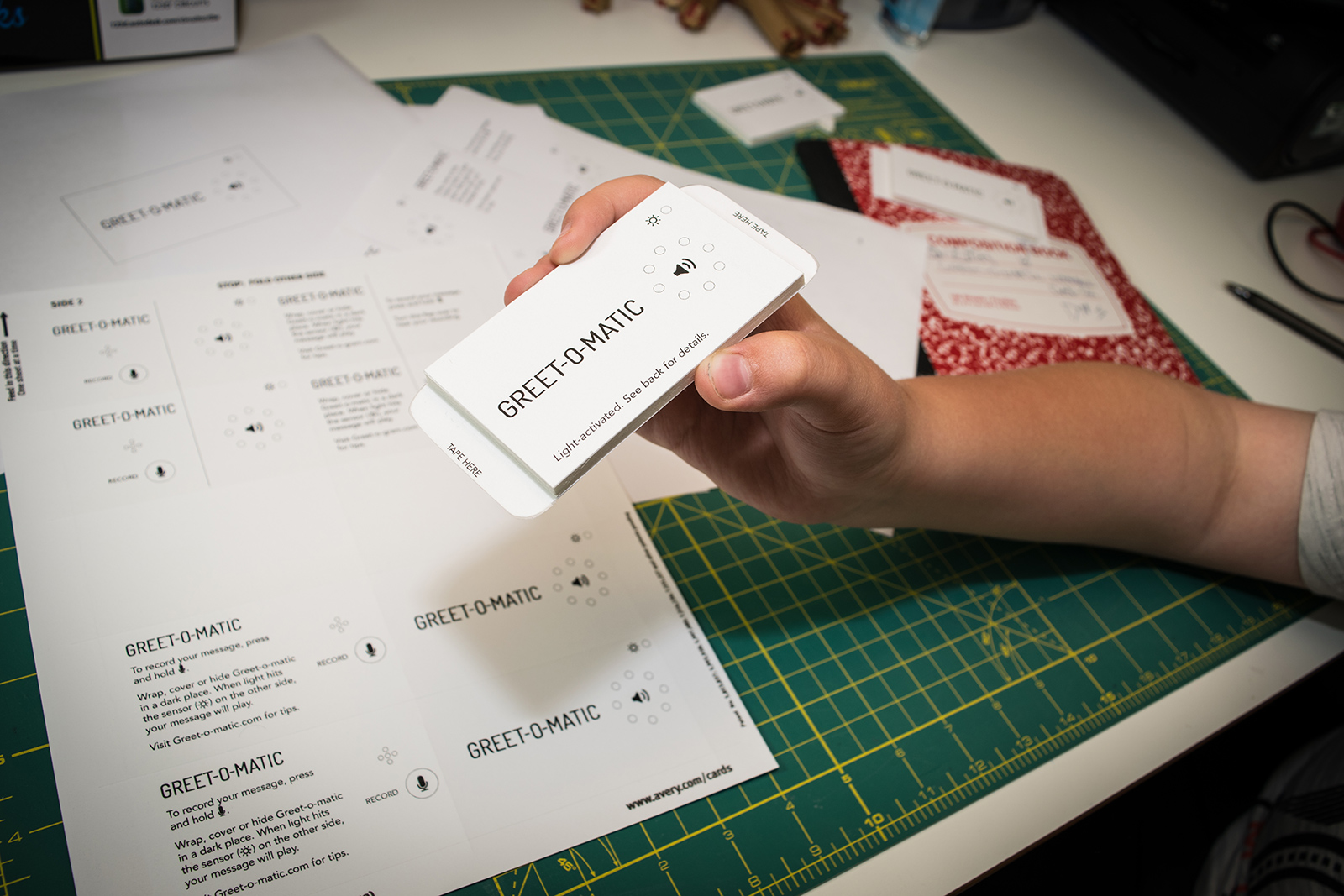 Christian named the product and chose the font for the logo by narrowing down 13 choices to just two by using a complex points system he came up with and eventually flipped a coin for the winner. He was really specific on the size and thickness of the product, and various working paper prototypes were made based on his specifications. After user testing a few different designs, one was chosen. Final materials and manufacturer was chosen after a careful review of the electronics, assembly and sound quality of working prototypes.
How did you come up with idea? "I was tired of opening old fashioned greeting cards. In my house there is a rule that says you must read the cards before you open the gifts. It was getting annoying. This way, the card will play automatically right as I open the present as light hits the photocell."
Who is Greet-o-matic® good for? "They are good for people who don't like reading cards first. Also, some people don't know how to write, like little kids. Or good for people who can't read well too. They are also for anyone who wants to save time by not going to stores and picking out cards."
¹ Snap Circuits are educational kits that make it easy for kids to build electronic circuits. Christian's been playing with them since he was 5 years old!