Thank you for supporting
Greet‑o‑matic!
Greet-o-matic® is no longer in production and all remaining units have been sold. Christian, the kid inventor behind this product has decided to pursue other opportunities and would like to personally thank you for supporting his idea and his product.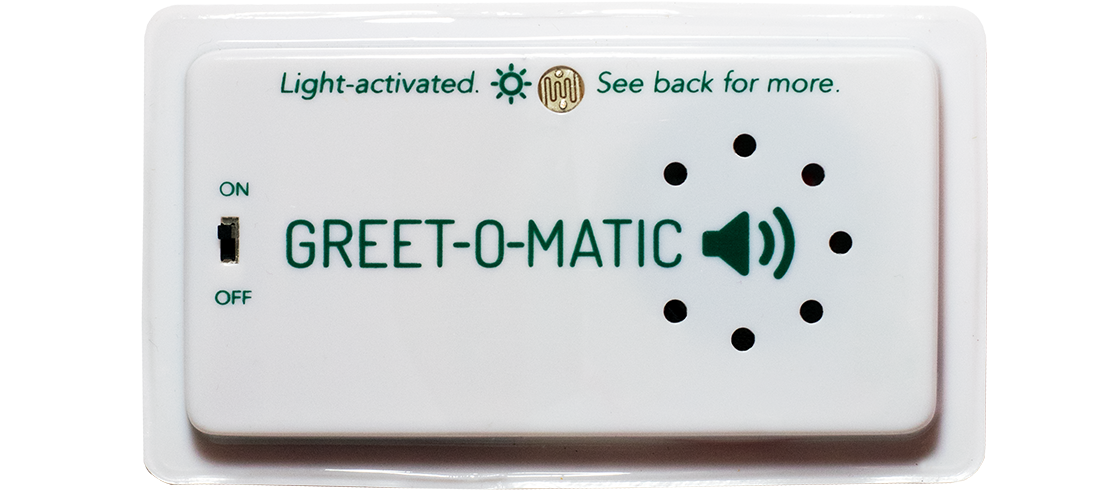 Invented by Christian when he was just 10-years old, Greet-o-matic® is a patent pending electronic device that can record your message or greeting and then be covered up or put somewhere dark. When light hits the sensor, your message plays! Your recording will play every time light hits it until you re-record it – which you can do over and over again!
Greet-o-matic® is perfect to use with birthday and Christmas gifts, or in places to surprise your friends and family! Use Greet‑o‑matic® on the next gift you give!
Using Greet‑o‑matic® is easy!

Turn Greet-o-matic® on.
Record any message or greeting
up to 30 seconds in length.

When exposed to light
(like when the gift is unwrapped),
your message plays automatically!